House Washing, Siding Cleaning, And Mildew Protection For Homes Throughout Columbus, Ohio.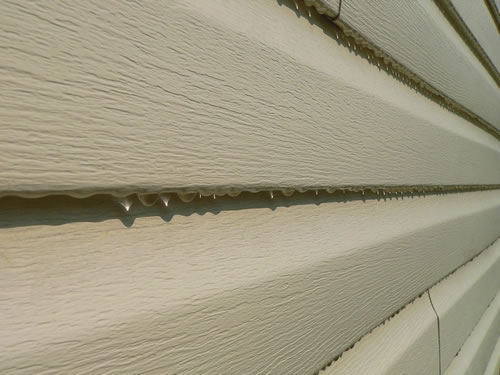 Is the exterior of your home or siding materials covered in dirt, grime, road dust, algae, moss, or mildew?  Are you looking for some fast and affordable ways to improve the appearance of your home before listing it for sale?  Maybe you're hosting an important event and you want the exterior of your home nice and clean?  Cleaning the exterior of your home is a great way to wash it all away and restore your homes curb appeal.
Patio Wizards is a soft washing and exterior house washing company based out of Columbus, Ohio.  We specialize in soft washing (no pressure washing) home exterior surfaces such as wood siding, stucco, vinyl siding, fibre cement siding, and more.  With our careful and safe cleaning methods we can remove mold, dirt, dust, road grime, algae, and mildew from your home exterior surfaces.
Exterior House Washing Services:
Wood siding cleaning
Vinyl siding cleaning
Metal siding cleaning
Algae removal
Mold and mildew removal
Rust stain removal
Graffiti removal
Mildew prevention
We Are Very Careful When Washing Home Exteriors
Power washing can actually damage your home exterior or siding materials if the operator is not careful or knowledgeable about cleaning the particular materials on the exterior of your home.  Depending on what type of siding you have or what type of surfaces you need cleaned, we prefer to use our soft washing options, or instead use special detergents and our "soft washing" methods to clean the exterior of your home.
Soft washing is an effective and safe house washing method using special eco-friendly detergents that work to break down the dirt and contaminants and then we rinse it off with a non-pressurized but steady stream of water to reveal a nice clean surface.
Why Choose Patio Wizards Ltd. To Wash Your Home Exterior?
When you choose the Patio Wizards to soft wash or softwash the exterior of your home you're partnering with a small local company who truly cares about your project.  We are punctual, we're polite and courteous, we won't leave a mess behind, and we'll do it all for a price that is right in line with any of our competition.
Our house washing technicians are knowledgeable and experienced when it comes to properly and safely cleaning the exterior surfaces of your home.  You'll be very happy with the outcome!
If you'd like to schedule your house washing estimate please give us a call (614) 215-9167 or fill out our email contact form and we'll get right back to you.