No Pressure Exterior Cleaning Services Columbus, Ohio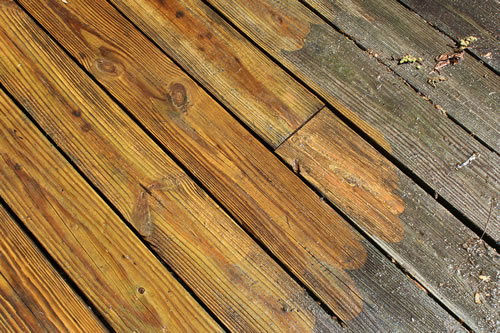 If you're looking for a fast and affordable way to improve the curb appeal of your home look no further for no pressure exterior cleaning services, a safe alternative to a traditional power and/or pressure wash.  Maybe you're looking to sell your home and want to get it ready for the market?  Maybe you've got company coming over or you're hosting an important family event and you want your property looking fantastic?
Whatever your reason for wanting soft washing completed we're glad you've found our website and we think you will be too!
Patio Wizards is a local exterior cleaning company offering both non-pressure, and also pressurized cleaning services to clean and renew the exterior of your home servicing Columbus, Ohio and surrounding suburbs.
No-Pressure Services We Offer:
Wood deck and fence cleaning
Paver pathway and sidewalk cleaning
Paving stone driveway cleaning
Paver patio cleaning
Natural stone patio cleaning
Flagstone patio cleaning
Retaining wall cleaning
Graffiti removal
Concrete driveway cleaning and sealing
Choosing The Right Exterior Cleaning Company
Soft washing is an alternative to soft washing, in that instead of using intense pressure, we use special eco-friendly chemicals and cleaning agents, that do the hard work for us, and we simply use a good flow of low pressure water to rinse the dirt and grime away.  Be sure to choose a company that has proper licensing and insurance and that has experience cleaning surfaces similar to yours.
Is being "Green" and environmentally friendly a priority for you?  At the Patio Wizards we only use the very best commercial grade "eco-friendly" and environmentally safe cleaning products when we are washing the exterior surfaces around your property.
Commercial Exterior Cleaning
Trying to keep the exterior of your business or facility clean?  How about cleaning a fleet of commercial vehicles or equipment?  We offer soft washing services for all types of businesses who are concerned about the appearance of their property.  We can even work with you to setup regularly scheduled visits so we stay on top of things pro-actively and your exterior surfaces are always clean and looking their best.
Sealing or Staining After Cleaning
We offer sealing and staining services for all types of surfaces including wood, pavers, and concrete.  Sealers protect your hardscapes by helping to keep them clean and easier for you to maintain.  Properly sealing your exterior surfaces can also help to prevent water damage, oil staining, moss, mildew, and algae growth.